Lightwave Stage 2017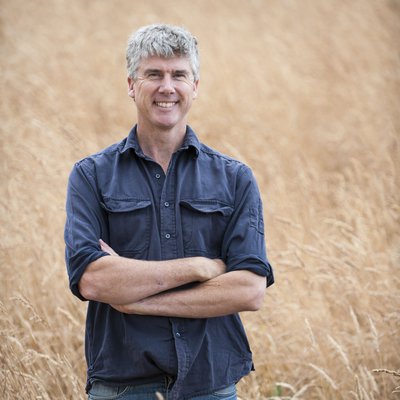 Matthew Evans
Nutrient Dense Food
Do you like offal? What about broccoli? Why do some people love the food that others hate? Join ethical farmer Matthew Evans as he talks about how flavour is a key indicator of nutrient density, and how agricultural practices can enhance the nutritional value of our food and make it taste better too!
Matthew lives and works on Fat Pig Farm in Tasmania's peaceful and picturesque Huon Valley, where the namesake pigs free-range on pasture, heritage apples ripen on ancient trees, where he has a small market garden and tries to entice milk from a recalcitrant, dairy cow. Matthew is the author of eleven books on food, including the authoritative Real Food Companion and makes regular appearances on television including as presenter of popular SBS series the Gourmet Farmer.
2.00pm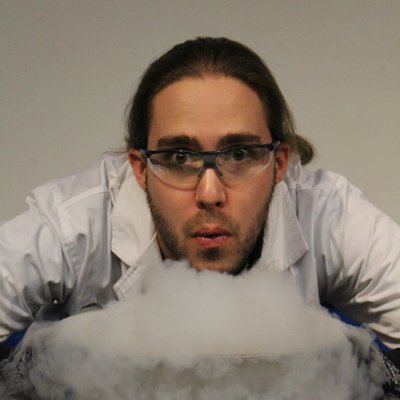 Jeremy Just
The Science of the Invisible
Where is air? Everywhere! We're surrounded by air for most of our lives, but how do we understand so much about what we can't usually see? Discover some amazing facts about air and pressure with some explosions, danger,* and liquid nitrogen thrown in for good measure!
*No presenters or audience members will be harmed during the show!
9.20am and 3.00pm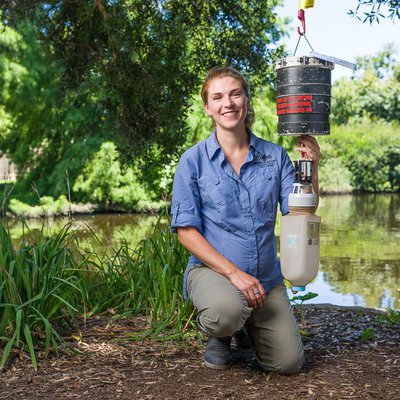 Five Fantastic Females and their Science Success Stories
What is it like to be a woman in science? Do female scientists experience gender bias? If so, what does it look like and what keeps female scientists motivated? At this special Science in the Pub-hosted FoBi event, we interview five female scientists who have taken very different paths, encountered sometimes-surprising obstacles, and ended up in diverse and fascinating careers. Each scientist will speak briefly about her research, and will then be interviewed about her challenge and, passions, and any tips she can provide to other current or aspiring female scientists. Join us for a fun and inspiring journey through the world of five women of science.
1.00pm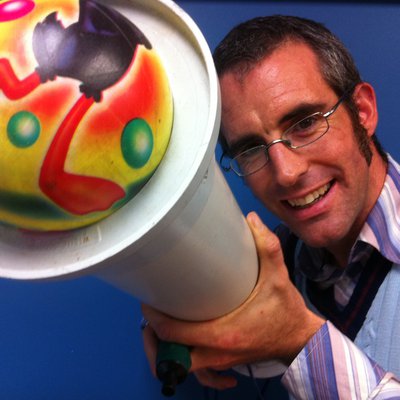 Dr Graham Walker of Science ShowOffs
Dr Graham's Blow-Up Science
Can you really launch marshmallows out of a vacuum cleaner, make rockets from common household items, or launch soft toys using liquid nitrogen? Prepare yourself for some seriously mind-bending science, as Dr Graham explodes his way through the chemistry and physics of things that go bubble, boom, bang and occasionally catch on fire. See Newton's Laws, chemical reactions, forces and motion, physical and chemical changes, combustion and many more fun-omena like you've never witnessed before. With loads of audience involvement, laughs, exciting experiments, brain-rattling explosions, and learning, this action-packed show is a celebration of the wonders of science! www.scienceshowoffs.net

10.00am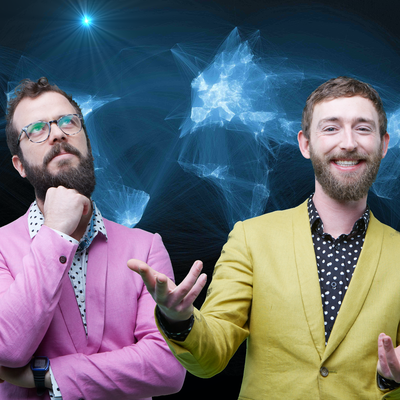 Future Crunch
The world is better than you think
Incredible things are happening on our planet. Diseases are being eradicated, war is decreasing, millions are being lifted out of poverty and billions are gaining access to the greatest information resource humanity has ever known. We can unravel quantum mechanics, use machines to translate any language, cut and paste our own DNA, and we're taking bold new steps into space. 
But we're not hearing a lot about it. 

At Future Crunch, we believe that science and technology are bringing about a world that is more peaceful, transparent and abundant. We're determined to share that story. Our expertise ranges from politics, biology and economics to design, poetry, art and music. We use our diverse knowledge to provide unexpected perspectives on what the future looks like. Our mission is to foster intelligent, optimistic thinking about the future, and to empower people to contribute to it. 
11.00am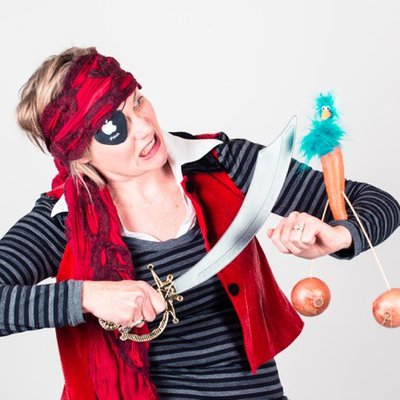 Lish Fejer (aka Pirate Captain Scunge-Bucket)
PIRATECHNIQUES 101
The Science (and Silliness) of Piracy. Learn how to be a pirate scientifically using the very latest pirate-patented iPatch technology. Identify why pirates are better than parrots, how to use your brain to find treasure, walk the plank without falling in the drink, OH&S and take home your very own Pirate Ship*. 
*Pirate Captain Scunge-Bucket may go back on this promise.
Lish Fejer is a science communicator and broadcaster. She spent many years with Questacon, The National Science and Technology Centre in Canberra presenting and developing science shows. She's work with the Edinburgh International Science Festival climbing up a giant nose, co-presented Carbon Cops on ABC TV, runs a green DIY website 'Green It Yourself' and currently works for ABC radio. Despite having lost a few of her teeth, she is not an actual pirate.

12.00pm