Science Experiences 2017
Princes Wharf 1, Festival of Bright Ideas site plan.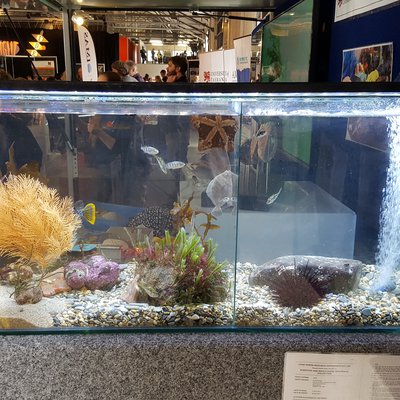 Institute for Marine and Antarctic Studies
IMAS is a world-class centre of excellence for marine and Antarctic research and education at the University of Tasmania. A showcase featuring live marine species and highlights of its world leading marine, Antarctic, aquaculture and fisheries research.
Exhibition site 23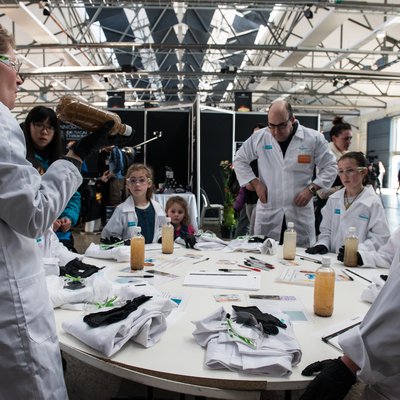 TasWater
Future of Water
TasWater is a water and sewerage corporation, providing services to the Tasmanian community. Visit their space and test your taste buds with water samples. How sensitive are you to Geosmin and Methylisoborneol (MIB) in the water?
Exhibition site 10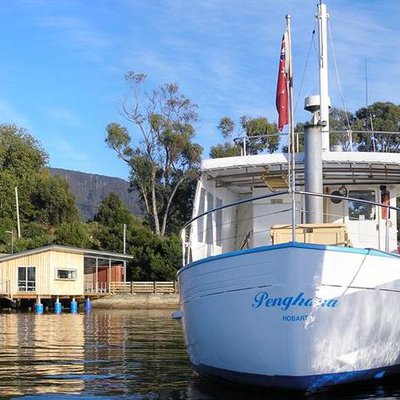 Woodbridge School Marine Discovery Centre
The Marine Discovery Centre is a Department of Education field studies centre for Pre-K to year 12 students. The Discovery Centre will bring hands-on marine science activities including a touch tank with live animals, microscopes, marine technology and STEM activities.
Exhibition site 34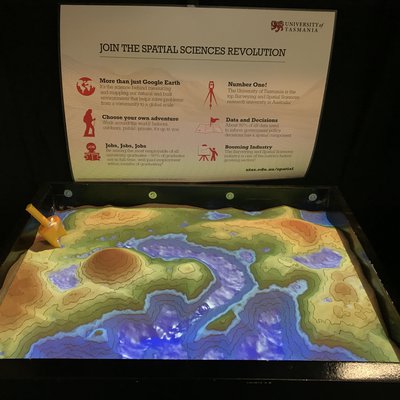 School of Land and Food, University of Tasmania
Digital Sandpit
The digital sandpit projects land and water onto actual sand, letting you explore landscape change with the scoop of your hand! 
Exhibition site 14
Enterprize
Enterprize is Tasmania's startup space: a pair of coworking spaces designed to help build and support the Tasmanian startup community. Come along and learn about what it takes to build a high-tech startup in Tasmania!
Exhibition site 11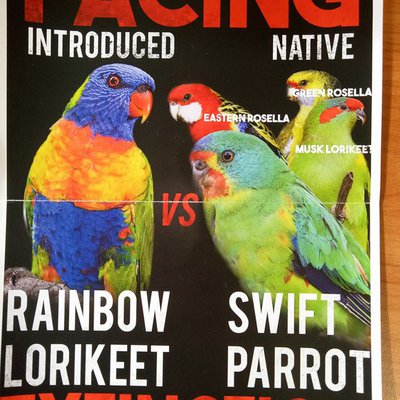 Sustainability Learning Centre
Fair Go For Swifties
What's the biodiveristy challenge for critically endangered Swift Parrots- how can science help? How can you help? Calling Citizen Scientists to make a nest box, take on a tree, and collect data to inform scientific research.
Poster created by Mika Rosebrock, Hobart College student
Exhibition site 33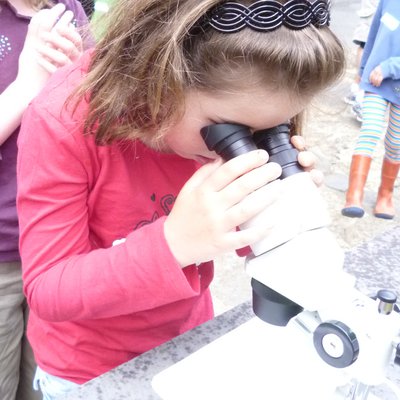 City of Hobart
Hobart's Bushland Animals
Join the City of Hobart Bush Adventures program to discover the animals, both large and microscopic, that live in Hobart's bushland.
Exhibition site 9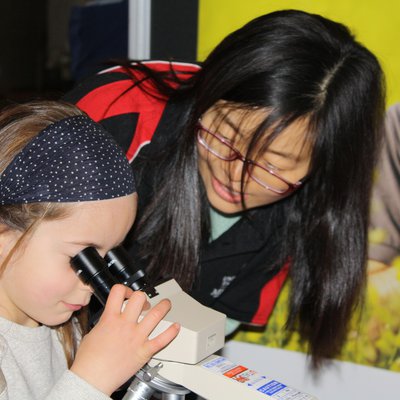 Menzies Institute for Medical Research
The Little Things That Make Us Tick
Put on a Menzies lab coat and step up to the microscope. We'll show you what's really going on inside your body!
Photo credit: Miranda Harman
Exhibition site 26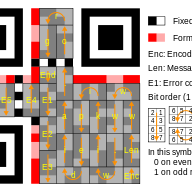 School of Physical Sciences, University of Tasmania
Chance your hand at MATHS
A series of short games that will demonstrate the power and fun of mathematics! 
Exhibition site 15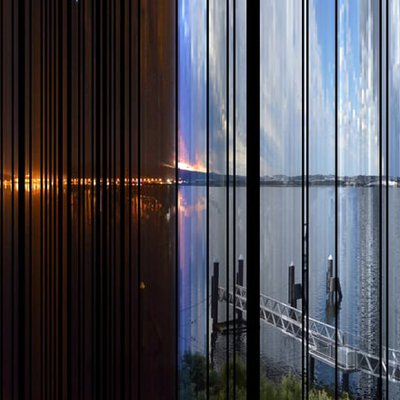 Tasmanian College of the Arts and The Creative Exchange Institute
Deconstructed: The Science and Technology behind Contemporary Art and Design
This exhibition provides insight into some of the science and technology used in creative arts practice at The Tasmanian College of the Arts. 
The Creative Exchange Institute (CxI) is a centre for creative interdisciplinary research at the University of Tasmania.
IMAGE: Time Slice (Derwent Time-Lapse Array - MONA - September 2015), Martin Walch and David Stephenson.
Photo credit: Martin Walch and David Stephenson 
Exhibition site 4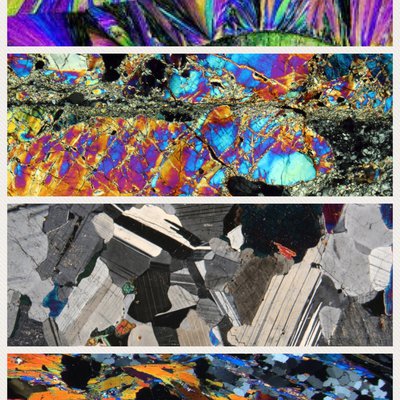 Earth Sciences and CODES, University of Tasmania
Tasmania in 3D
The Geology of Tasmania - what rock do you live on and what is its age? See 3D footage of Macroscopic geological features collected by drones, and view the minerals that make up Tasmanian rocks under a microscope. 
Exhibition site 16
EPA Tasmania
Woodsmoke Woes
How do we monitor and measure air quality in Tasmania? What can we do to improve our air quality?
See the science behind how the EPA monitors and measures particulates in the air and learn the science behind wise woodheater use to reduce smoke emissions.
Exhibition site 17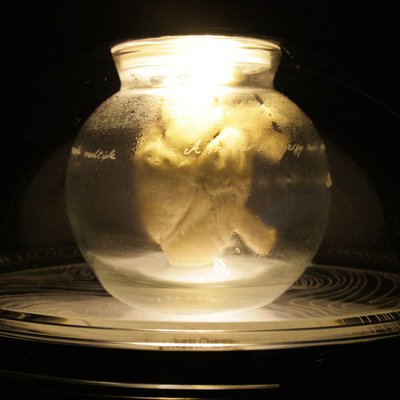 Tasmanian College of the Arts and Creative Exchange Institute
BioSynthetic Systems: Engineered and Artificial Life
BioSynthetic Systems: Engineered and Artificial Life is an art-science research project. Incorporating elements from bio-manufacturing, electrical engineering and A-Life programming, the exhibition explores the creative potentials and ethical implications of living products and mergers of artificial life and biotechnology.
BioSynthetic Systems is a collaboration between Dr. Svenja Kratz, Prof. Dietmar W. Hutmacher, Dr. Bill Hart, Felix Wunner, Lumen Cloud (Michelle Xen and Richard Candy) and Michael Maggs. Image courtesy of the artists and scientists. 
Photo credit: Image courtesy of the artists and scientists. 
Exhibition site 1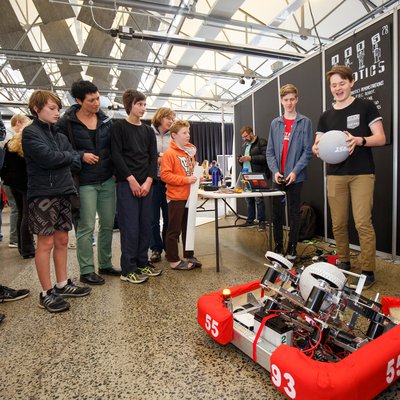 UTAS Robotics
Remote Controlled and Autonomous Robots
Interactive robot demonstrations including our 2017 FRC robot, arduino minibots, LEGO robots, and more.
Exhibition site 4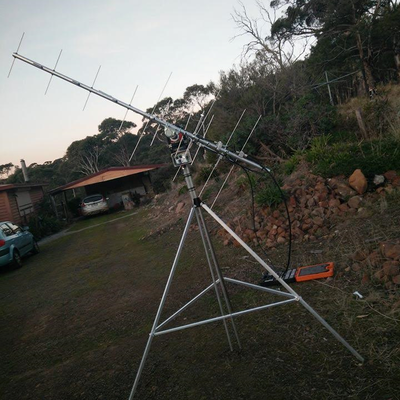 Radio & Electronics Association of Tasmania
Communicating with Light and Satellites
See how you can communicate using light. See how simple it can be to communicate with satellites. Come see a 'point to point' microwave video system (repurposed from indoor TV repeater devices), a pair of light communicators that turn sound into light and then back again, and a hand build satellite ground station based on the SatNog Open Source design.
Exhibition site 25
Fishcare Tasmania
Fishing for Food and Ideas
Collecting fishy facts on how to catch, handle and ensure fish for the future. Hands on fish dissection, visual displays and materials promoting sustainable fishing practises. 
Exhibition site 5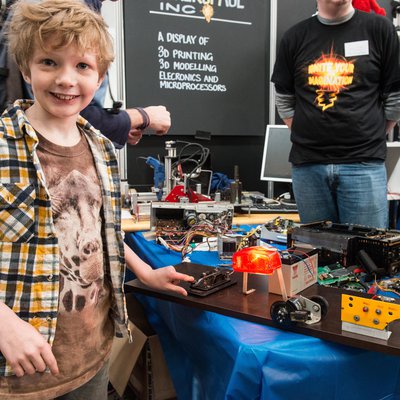 Hobart Hackerspace Inc
Hobart Hackerspace - Make, Learn, Inspire!
Self Discover of technology through guided investigation. Our Science is discovering how things work and making the use of everyday items in a not so everyday way. We could call this Hacker Engineering or more commonly known as recycling, up cycling or the Hacker Way! 
Exhibition site 19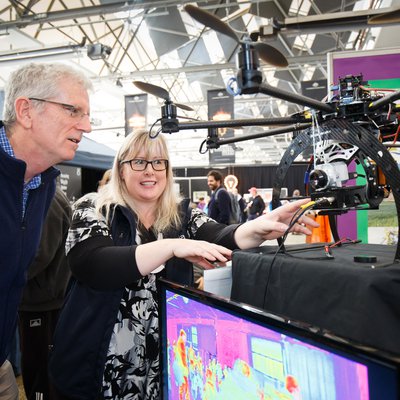 Tasmanian Institute of Agriculture
From Farm to Future
From pasture to plate the science of agriculture is a vibrant and vital field of scientific research.
Exhibition site 13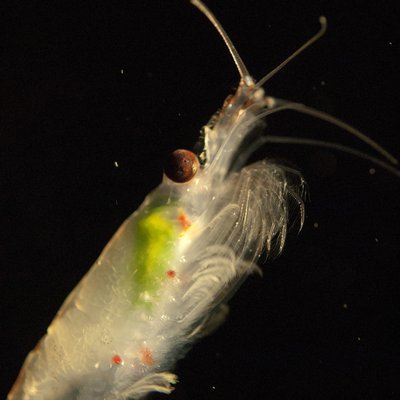 Australian Antarctic Division
Krill, whales and icebreaker tales
See live krill, learn about their importance, and discover more about equipment used for Antarctic research.
Photo credit: Rob King, AAD


Exhibition site 20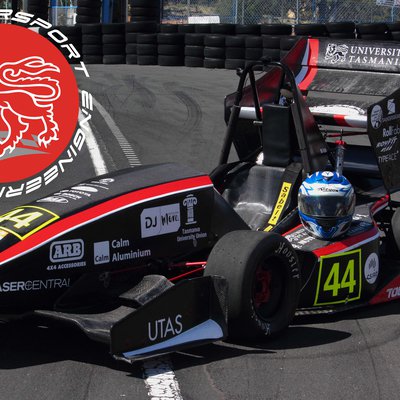 UTAS Motorsport Engineering
Engineering an Electric Race Car
See the 3rd Formula-SAE vehicle made by UTAS Motorsport, and some of the parts going into our first all-electric car, being built this year.
Exhibition site 29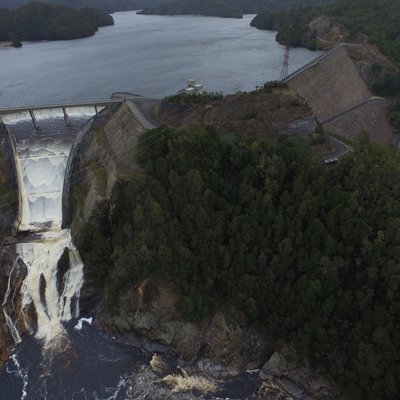 Hydro Tasmania
Tasmania's Renewable Energy
Tasmania is in a unique position in Australia to be able to rely on renewable energy as the primary source of power for the State.  Our rugged west coast mountains intercept westerly winds resulting in heavy annual rainfalls.   Hydro Tasmania collects the rainfall in storages and by utilising different types of energy, generates electricity.  Learn why hydro power is sustainable and renewable and see how the force of water moves a turbine and creates power.
Photo credit: Hydro Tasmania
Exhibition site 30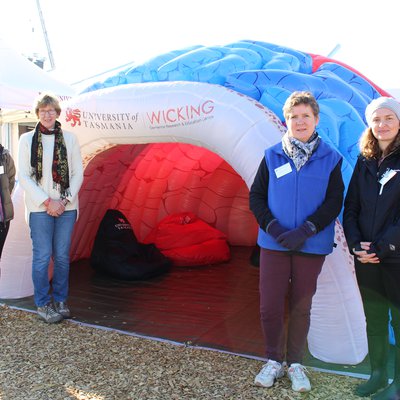 Wicking Dementia Research & Education Centre, University of Tasmania
How Well Do You Know Your Brain?
Come to the giant brain! Chat to a brain expert, look at brains through a microscope, or (for grownups) help us research dementia knowledge.

Exhibition site 32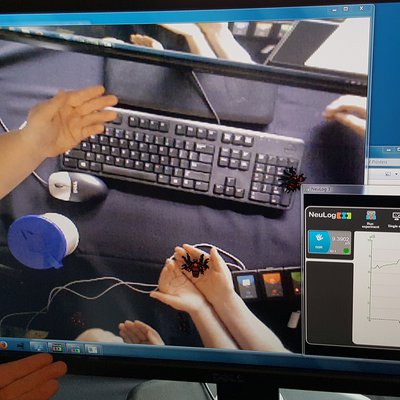 CSIRO
Come and fit a microsensor to a honey bee, try virtual and augmented reality systems, see oceanographic equipment and what it reveals about our oceans, and check out some weird and wonderful specimens from Australia's national fish collection.
Photo credit: CSIRO Education & Outreach
Exhibition site 21
WhySci + Young Tassie Scientists
Chill Out with Hot Science
Come and experience hands-on science, straight from the laboratory!
Liquid nitrogen ice-cream, DNA extractions, optical illusions and more!

Enter the Easiest Competition Ever and win some great prizes!

Meet the Young Tassie Scientists and don't forget to ask us all your tricky science questions!
Exhibition site 31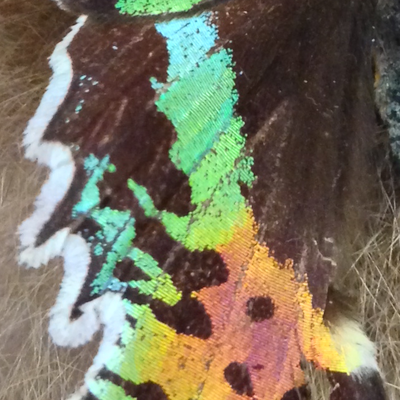 TMAG
What about the museum of tomorrow?
Museums collect for the future but can't collect everything. What should TMAG be collecting today for advancing the science of tomorrow?
Credit: Butterfly wing (detail), TMAG
Exhibition site 6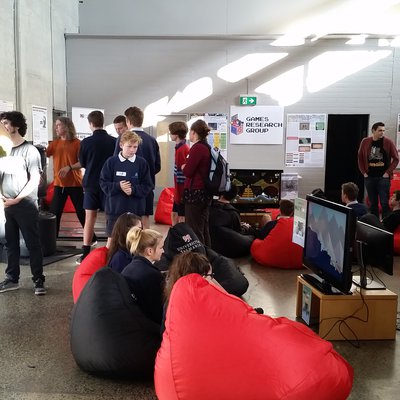 School of Engineering and ICT, UTAS
UTAS Games Lounge
An interactive play space where you can come and play games made in Tasmania!
Exhibition site 35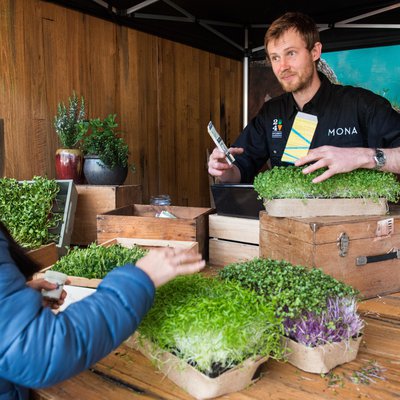 MONA 24 Carrot Gardens
Regeneration Generation: we are the future builders
Join us as we meld science and art in an interactive performance space. Share stories and ideas on how we can all work together to make a bright future. We are the future builders!

Exhibition site 2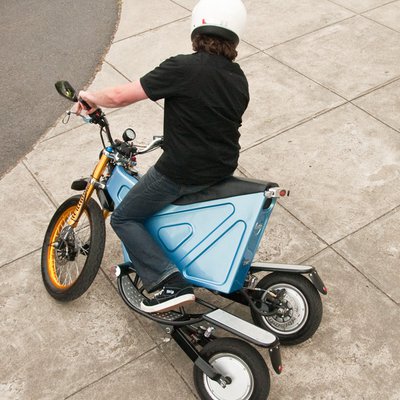 The Electric Horsemen
Learn the workings of an electric vehicle. Use your energy to create electricity and light up The Electric Horsemen stall.
Exhibition site 3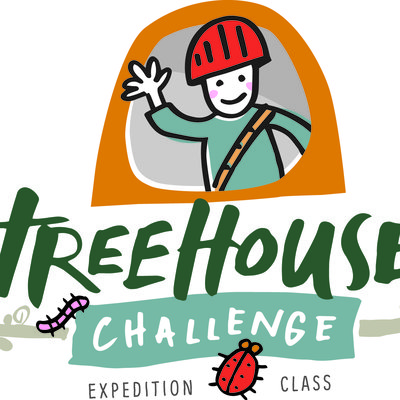 Bookend Trust
The Tree House Challenge Expedition
The Tree House Challenge is all about forests. Hear about what is keeping Andrew up at night as the forest comes to life around him.
Exhibition site 12
Antarctic Climate & Ecosystems CRC
The Anaemic Southern Ocean
Microorganisms need iron – but where does it come from? And how much is there? Come hunt for iron in our laboratory!
Exhibition site 22
Land to Sea - Lansdowne Crescent Primary School
Discover the dichotomous key and how you can use this tool to identify creatures in any environment, including your backyard! Also find out about an amazing interactive trail not far from your doorstep.
Exhibition site 27
RopeBot
3D Printing & Digital Fabrication from Fishing Rope
RECYCLE & MAKE ANYTHING ANYWHERE ANYTIME 

Only a few decades ago computers started to change our world to what became known as The Information Age. 
Computers are no longer limited to information handling. Computers now convert information into physical items utilising Robotics. 
Thus a new Industrial Revolution is evolving under our very eyes -- The Digital Fabrication Age.
Exhibition site 8
TerraLuma Drone Research Group, Discipline of Spatial Science, University of Tasmania
Drones for Science – great toys, amazing tools.
Drones are gaining popularity both as toys and as tools for science. The TerraLuma Drone Research Group is part of the discipline of Spatial Science at UTAS, we are a team of Spatial Scientists, Agricultural Scientists and Engineers who are pushing the boundaries of this technology to develop drone systems for creating detailed maps and 3D models. Drones are useful in a wide range of applications including surveying, crop monitoring, habitat monitoring, wildlife surveys, erosion and landslide monitoring, asset inspection, and of course photography and filming.

Exhibition site 24
Dominic College
Physical Sciences
Student STEAM projects including engineering design and hacker-style projects

Exhibition site 7
Dominic College
Animal Husbandry
Visit the animals in the petting pen and find out what's involved in looking after them.

Exhibition site 28
Chemistry in Action
Royal Australian Chemical Institute
Short hands-on chemistry activities to help demonstrate chemistry being all around us.
Exhibition site 18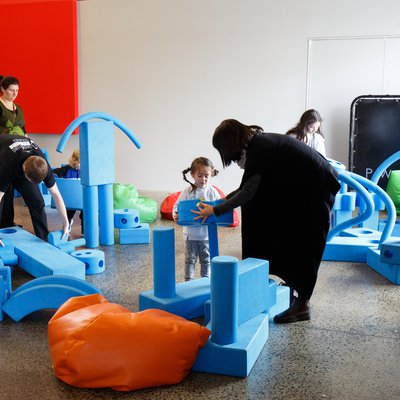 City of Hobart
Imagination Playground
What amazing structures can you build in the Imagination Playground? Create, learn and have fun with these giant blue blocks – your imagination knows no limits!

Site 35
Exhibition site 35