Workshops 2017
Shasta Henry, Entomologist
BYO Bug - Insect Pinning Workshop.
Do you have a wasp on a windowsill or a beetle in a box? Bring it along to the FOBI and have entomologist, Shasta Henry, instruct you in the preparation techniques necessary to transform it into a museum quality specimen. Equipment supplied (and limited bugs). Take home: one self-prepared bug in a display box. Duration: 1 hour. *Not ideal for small children, adult supervision essential to under 12. Involves sharps (pins) and chemicals (ethanol and naphthalene) under controlled conditions. Workshop times:
Workshop Space 3
9:30-10:30am, 11.00am – 12.00pm, 12:30-1:30pm, 2.00-3.00pm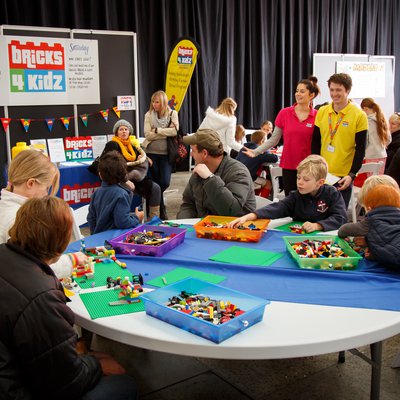 Bricks 4 Kidz® Hobart
Awesome LEGO® Building with Bricks 4 Kidz®
Calling all LEGO® Master Builders!  Come and be creative in our mountains of free play LEGO® or build one of our unique Bricks 4 Kidz® models!

Workshop Space 2
Times: All day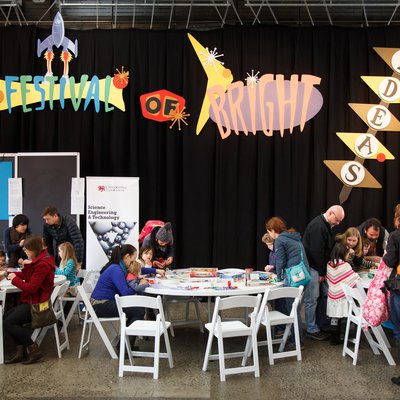 University of Tasmania
HANDS-ON SCIENCE & ENGINEERING FUN
Discover the science of renewable energy - build and test wind turbine blades and compare Hydrogen and Solar energy output. Take part in a Civil Engineering building challenge and experiment with our ever popular Electronic Toy Bricks.
Workshop Space 6
Times: All day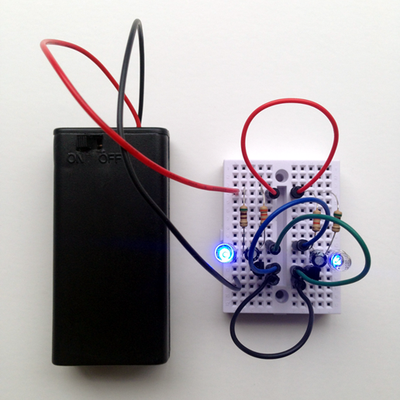 Julie VK3FOWL and Joe VK3YSP
Electronics Prototyping Workshop
Use electronic components to assemble a working circuit. Learn about electronic components, their circuit symbols and how to read a schematic diagram. Insert the components into a reusable prototyping board, connect a battery and watch it work! No soldering required. Return the kit for free or take home your creation for $5. Includes a printed circuit board and instruction booklet for home constructors.
http://www.sarcnet.org.au
www.sarcnet.org.au
Workshop Space 1
Times: All day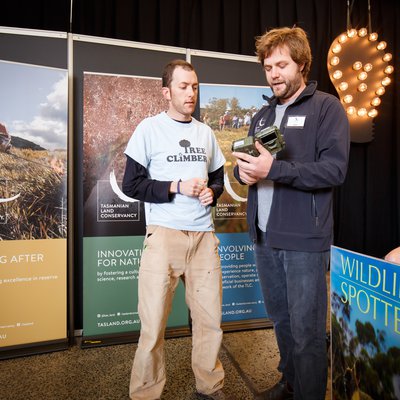 The Tasmanian Land Conservancy
VR Nature Explorer
The Tasmanian Land Conservancy invites you to step onto their private reserves and explore nature from every angle. Using 360 Virtual Reality imagery and VR headsets, you can feel the awe of the forests at the Vale of Belvoir, experience the breathtaking surrounds of Recherche Bay and explore the inaccessible Egg Islands reserves.  
Workshop Space 5
Times: 10am, 11am, 12pm, 1pm, 2pm, 3pm Duration: 30 mins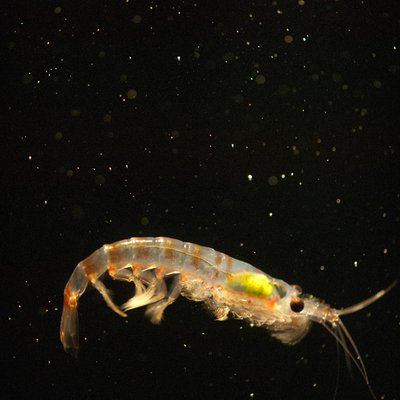 Australian Antarctic Division
From Little Things Big Things Grow: the Southern Ocean food web
Come and test your knowledge of some of the smallest and the largest creatures on the planet during an activity packed exploration of the Southern Ocean food web.
Workshop Space 7
Times: 10.30am, 12pm, 1.30pm and 3pm Duration: Approx 40 mins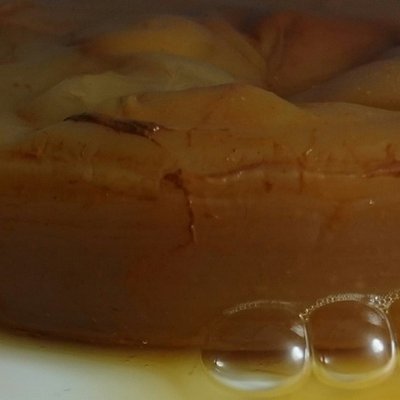 Sonja Hindrum
Pinch me I squeal, pat me I purr: SOCBY/Kombucha theremin workshop
The Kombucha Theremin workshop will show students how to create a musical instrument using simple electronics and a SCOBY (Symbiotic Culture Of Bacteria and Yeast).
Photo credit: Sonja Hindrum 
School's Day, Friday 11 August. Sonja will also be presenting on Saturday 12 August as part of the 'Deconstructed' exhibition.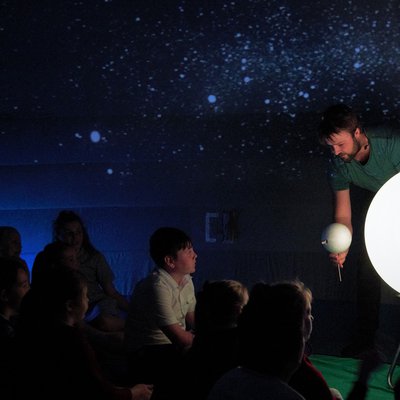 PushStartVR
Virtual worlds on tour
Explore the realm of Virtual Reality with PushStartVR. Enter the dome and take a tour to places you've never been before – from far away in our solar system to back in time with the dinosaurs. Prepare to bring your imagination to life!  
Workshop Space 4
Times: 9.30am, 10.30am, 11.30am, 12.30pm, 1.30pm. 2.30pm, 3.15pm Duration: 30 mins